Explore our products, click to jump to a section below
Wood
Wood carving played a critical role during the peak of the Khmer Empire as prototypes for epic works of art and for the training of apprentice stone carvers. The Kingdom's love of wooden artworks is obvious when you enter any large market, but while many stalls sell a wide range of wooden carvings, few are Cambodian made or handcrafted. The Fair Trade Village only sells genuine locally-made wood carvings, crafted by the region's finest artisans.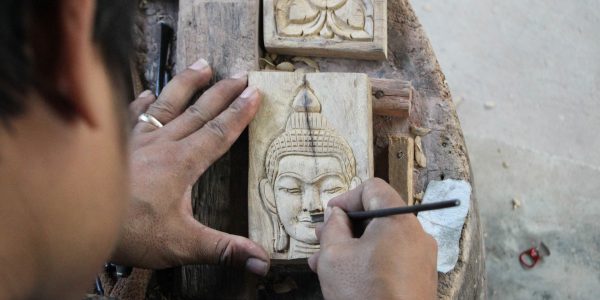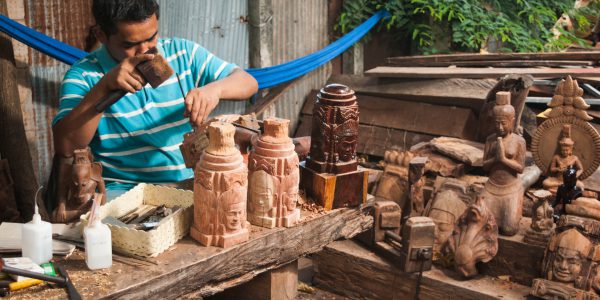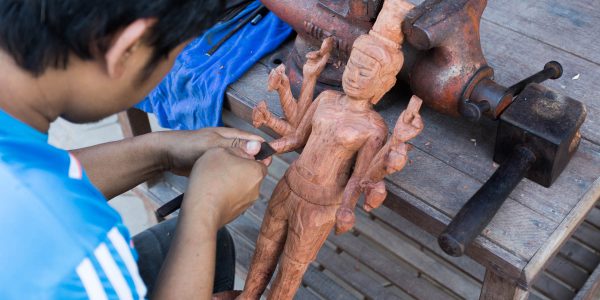 Ceramics
Of the many types of handicrafts that have built the Angkor region's reputation for fine artistry, ceramics is among the most popular. With a history that dates back to 5,000 BCE, distinctive design unique to the area, and a reputation for quality that is unrivaled in South-East Asia, Khmer ceramics are in high demand due to their beauty and durability.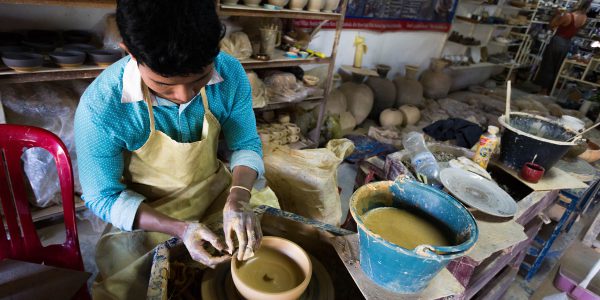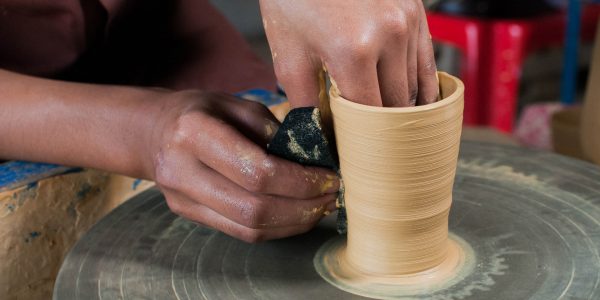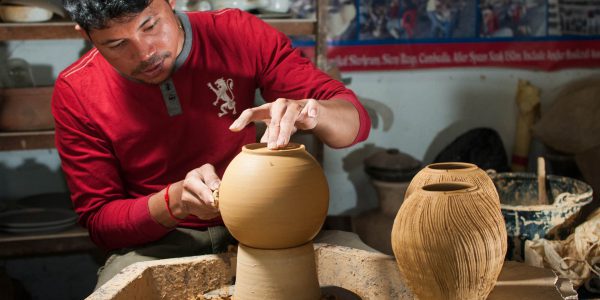 Silver
Combining South Asian, Middle-Eastern and Chinese influences, Khmer silversmiths rose to prominence during the 11th century. After the devastation of civil wars, the seemingly lost techniques of Khmer silversmithing have been regained, and the medium is enjoying a resurgence, partly due to the fine work of artisans who have contributed to the impressive range of silver goods available at the Fair Trade Village.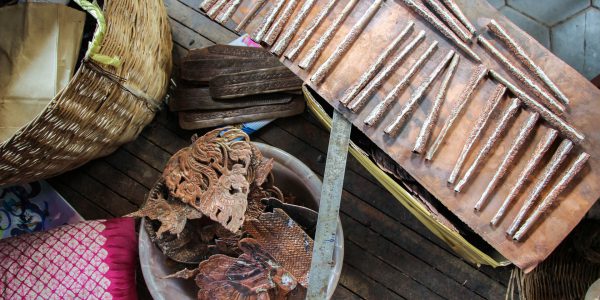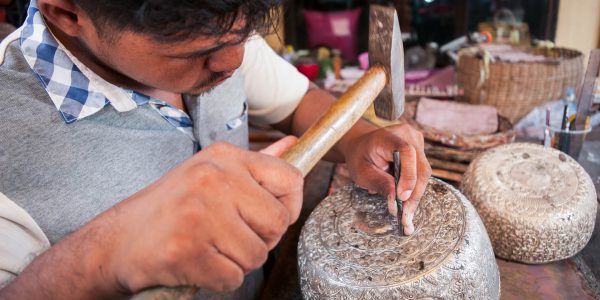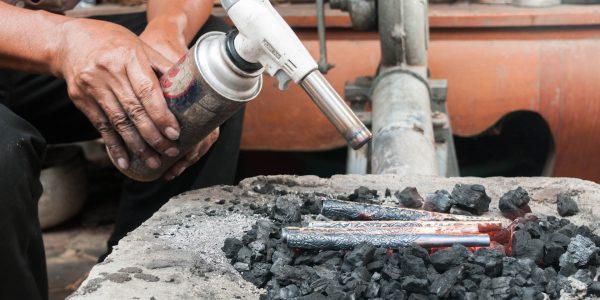 Natural Fiber
Natural fibers such as rattan, water hyacinth and bamboo have been used in Siem Reap and surrounding communities for many centuries. Crafting items for practical uses such as fishing, tools, baskets and bags, artisans have developed techniques and decorative elements that have made their handmade products collectable works of art.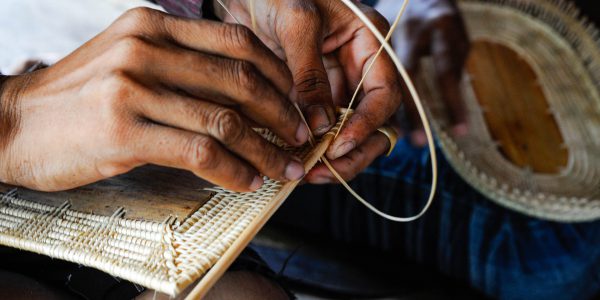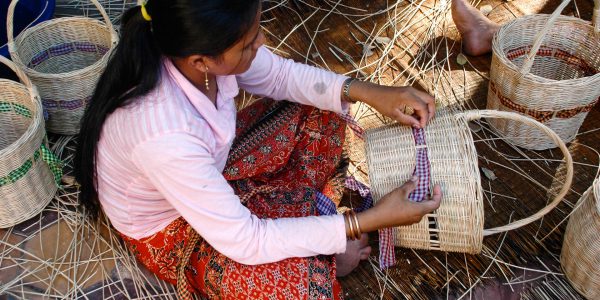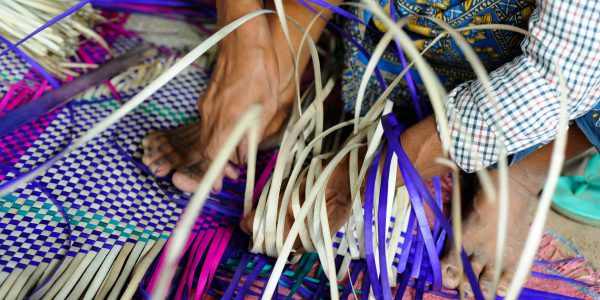 Stone
During the Angkorian period, Khmer master carvers were considered to be the most talented artisans working with the medium of stone. Due to the discovery and excavation of Angkorian and Pre-Angkorian sites, modern master carvers have retained the quality of their ancestors and are committed to keeping traditional techniques and uniquely Khmer 'kbach' motifs alive. The Fair Trade Village exclusively sells the beautiful and complex work of the region's finest stone carvers.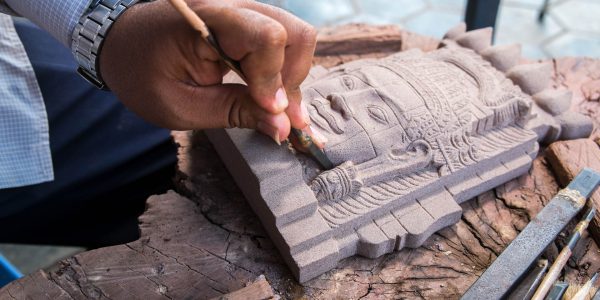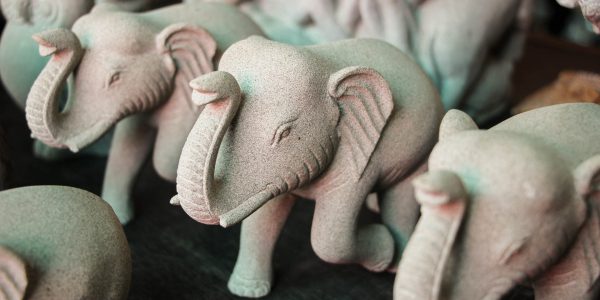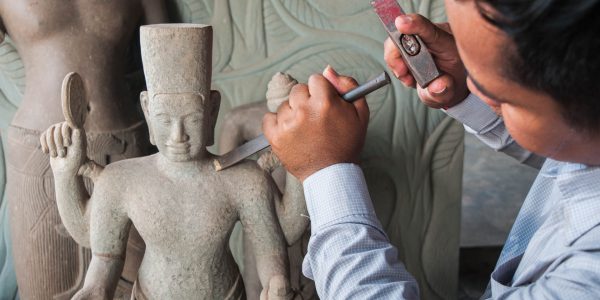 Leather
Elaborately carved leather used for shadow puppetry plays a critical role in the traditional Khmer performance known as Sbek Thom, which UNESCO has proclaimed as an Intangible Cultural Heritage of Humanity. These finely carved artworks, often made from a single hide, help to visually tell the stories of epic poems, and feature images of local wildlife, Hindu gods and the Buddha.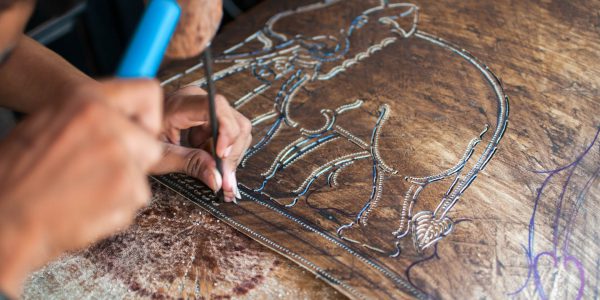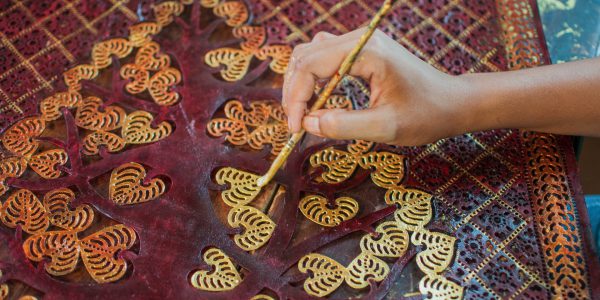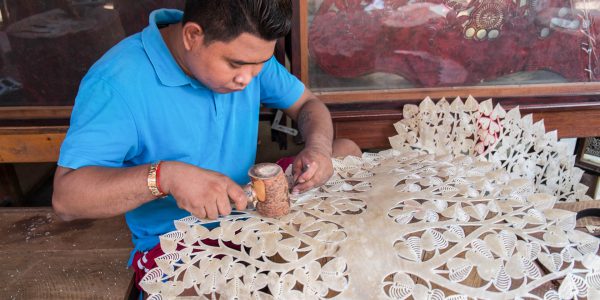 Brass
While most of the brass, bronze, silver and gold statues were stolen from the city of Angkor, more than 20,000 Khmer statues have been recovered from Cambodia and neighbouring countries. These precious works of art have inspired a new generation of artisans committed to using traditional techniques to fashion beautiful handmade creations that rival the quality of artifacts produced by their ancestors.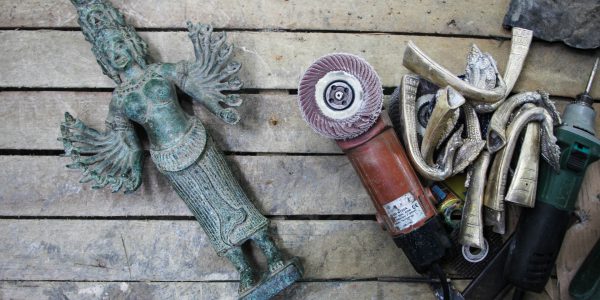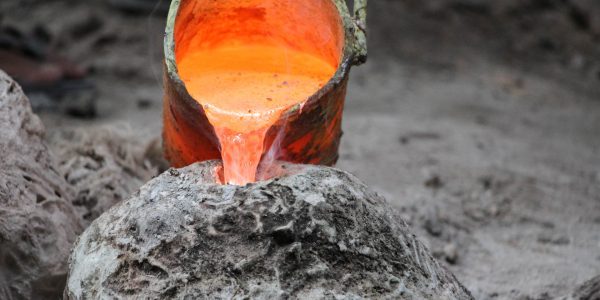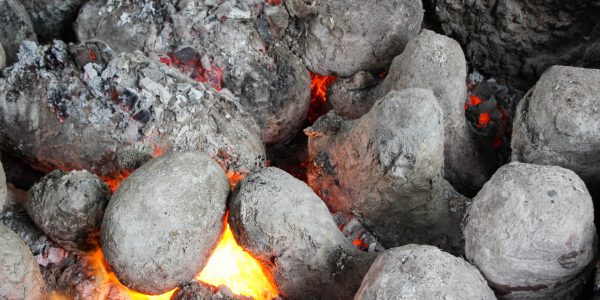 Jewelry and Accessories
The quality of traditional Khmer jewelry is illustrated by the magnificent crowns, necklaces, bodices, rings and earrings that once adorned statues in temples during the Khmer Empire. While artisans continue to apply these traditional techniques and designs to gemstones, silver, beads and seeds, recent generations have become renowned for their inventive reuse of less traditional materials, giving birth to new forms of art such as bullet jewelry.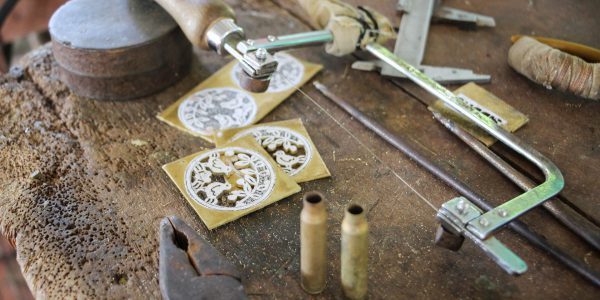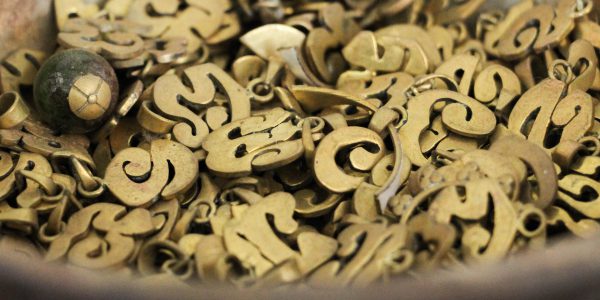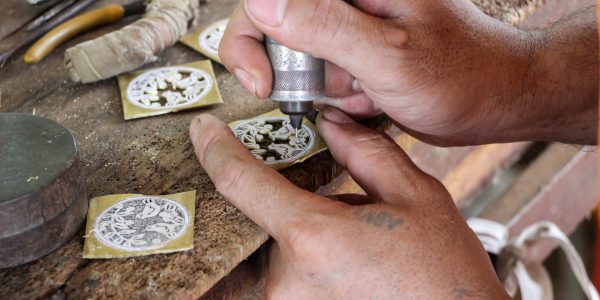 Masks (Performance)
Considered sacred by the Khmer people, the masks worn by performers during the traditional dance known as Lakhon Khol must be strictly made according to tradition. Each style of mask portrays a specific character, and masks can take between three and five weeks to complete. The Fair Trade Village sells all styles of these handmade masks, including historic characters, ogres, asuras and monkeys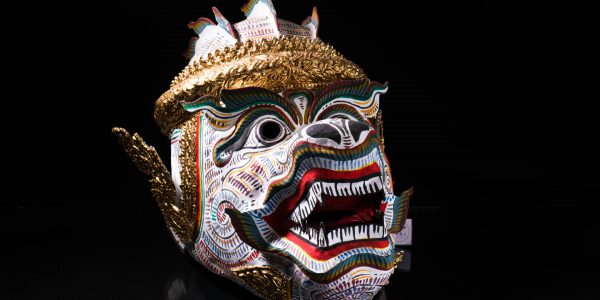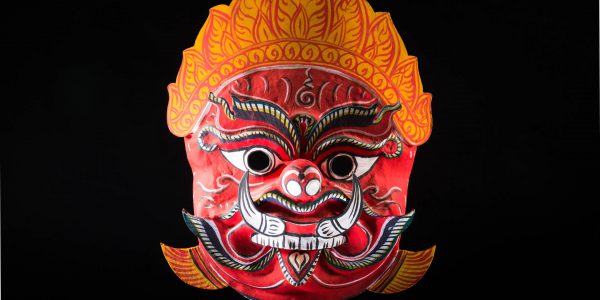 Textiles
Long considered among the world's most skilled weavers, artisans of the Angkor region creating silk and cotton fabrics continue to produce world famous textiles such as ikat, and signature items like the traditional Khmer scarf, known as the Kroma. Using special looms and unique techniques for dying fabric, entire villages are devoted to producing both traditional and contemporary designs.